Sorry about the header ads. It was either that or pop-ups. And I HATE pop-ups.

---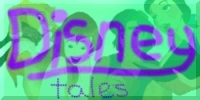 Want to link to DisneyTales? Please use this button.
Links and Webrings
If you've come here through a WebRing,
click this link to go to the DisneyTales homepage.

Links are grouped by movie, in order of original release date.
Links to general sites are at the top.
WebRings can be found at the bottom of the page.
---
General Disney Sites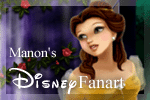 This is such a beautiful fanart site. Manon's art is truly stunning.

Great for info on various Disney movies.


Gifs, wallpapers, backgrounds, midis, this site has everything you could wish for.
This site is French. Click here to translate the page into English,
courtesy of Altavista's Babelfish. The translation may take a little time to load.
---
The Three Wishes Disney Webring

This site owned by
Katie
SiteRing by Bravenet.com
Questions? Comments? Want to report a broken link/missing picture? Please feel free to email Katie.